I just discovered that I never wrote an article in english on this blog ! Though I translated a small part of my website, I feel I should do an effort today 🙂
I have a lot to share, and not much time cause a large drawing is waiting for me now…
I'll start with a new drawing, which is actually an old one for me (january 2021) but I realise now that I never posted it on this website. Here it is :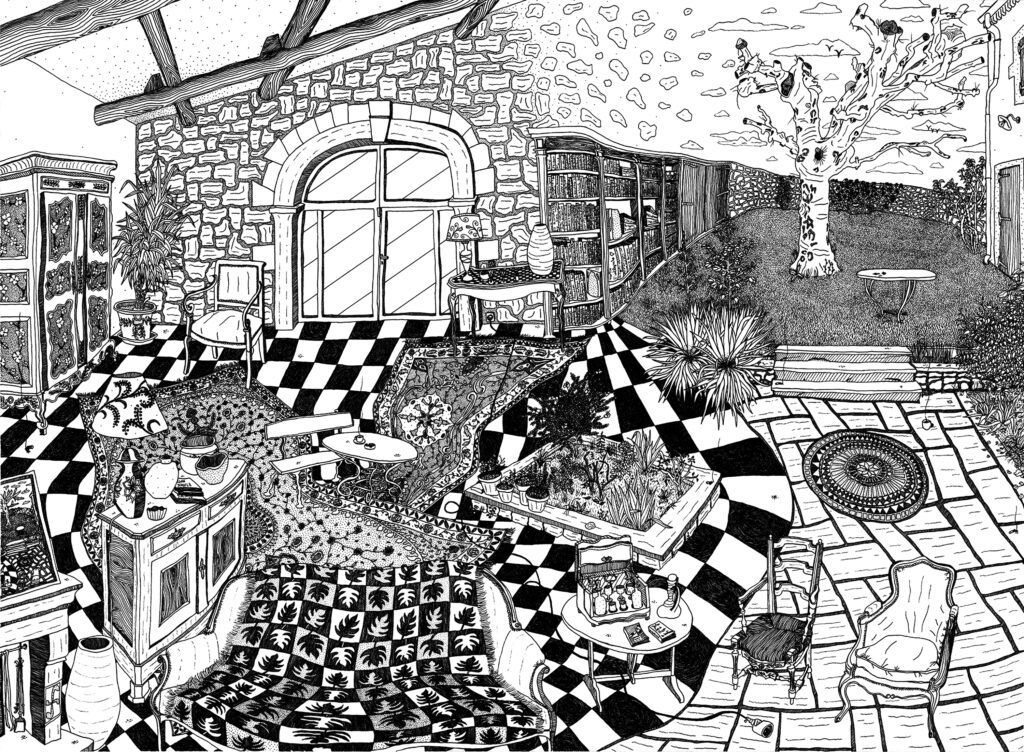 This belongs now to my therapist. It was named "Empreintes", its size is appromatively 56 x 92 cm. I used pictures of the same house (inside and outside) to reinvent a place. It was the first time that I directly drawed the different items watching them on pictures, one by one, constructing an imaginary super cool house. Remember I don't use no pencil no eraser, only chinese ink pen.
I was supposed to reproduce this drawing by silkprinting but the template was partly destroyed by accident of course ! Soon to be printed I hope…